Hollard Life Solutions Pattern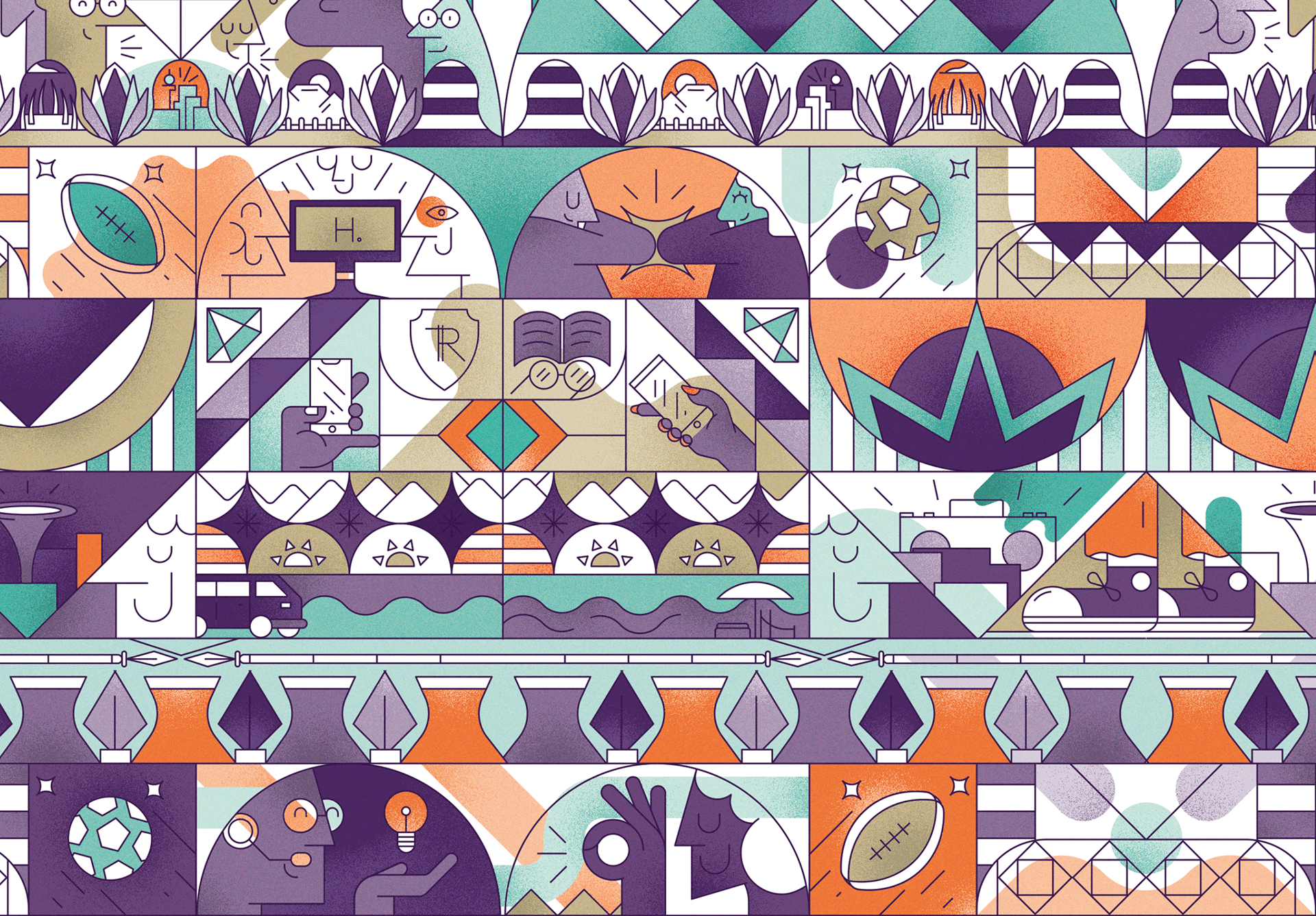 The brief was to create a new pattern design for the newly formed business unit, Hollard Life Solutions. 
The pattern had to be afro-conscious and reflective of South Africa's rich and diverse cultures and people. 
We collaborated with talented Cape Town illustrator, Russel Abrahams (Yay Abe), to create this piece of work.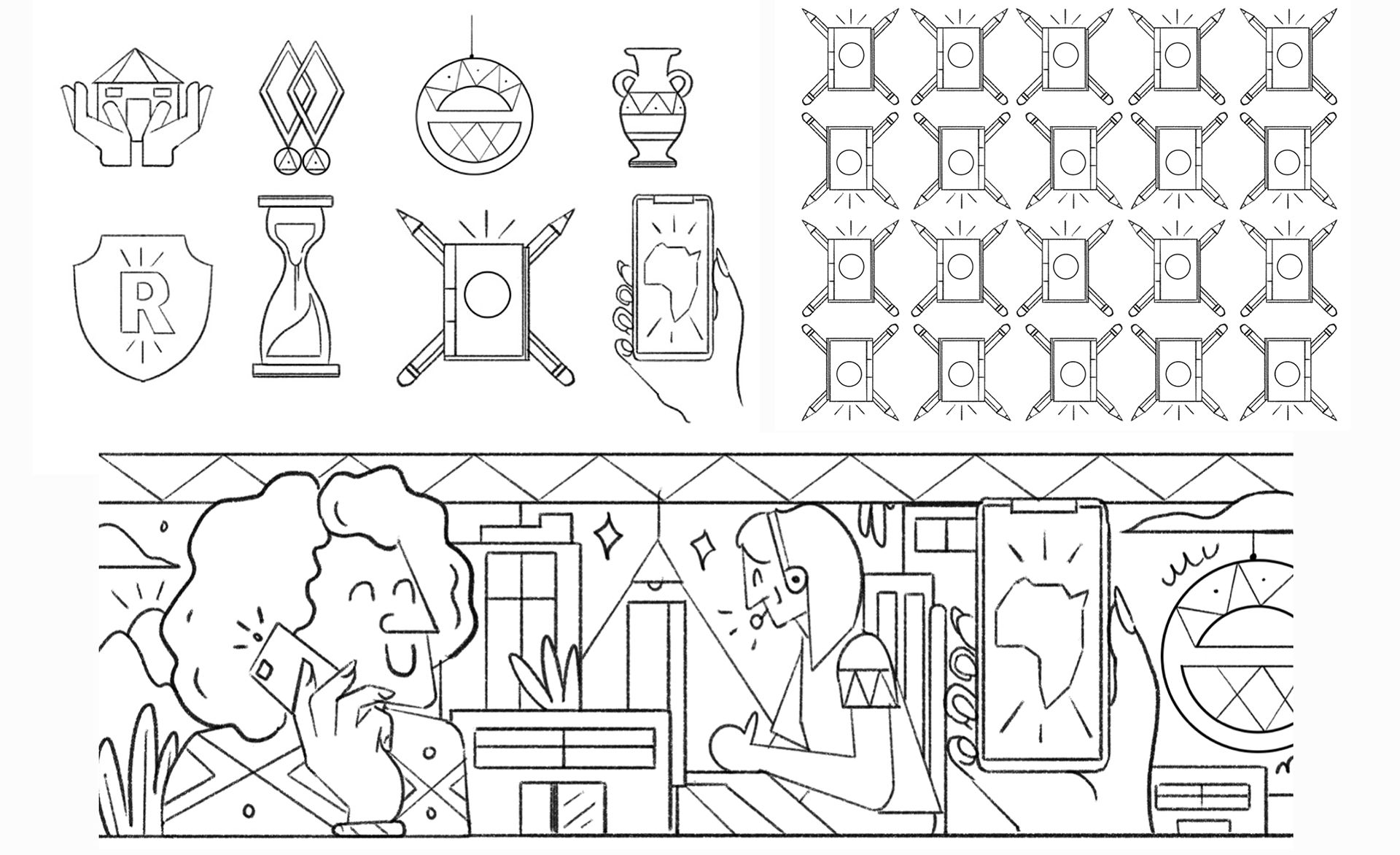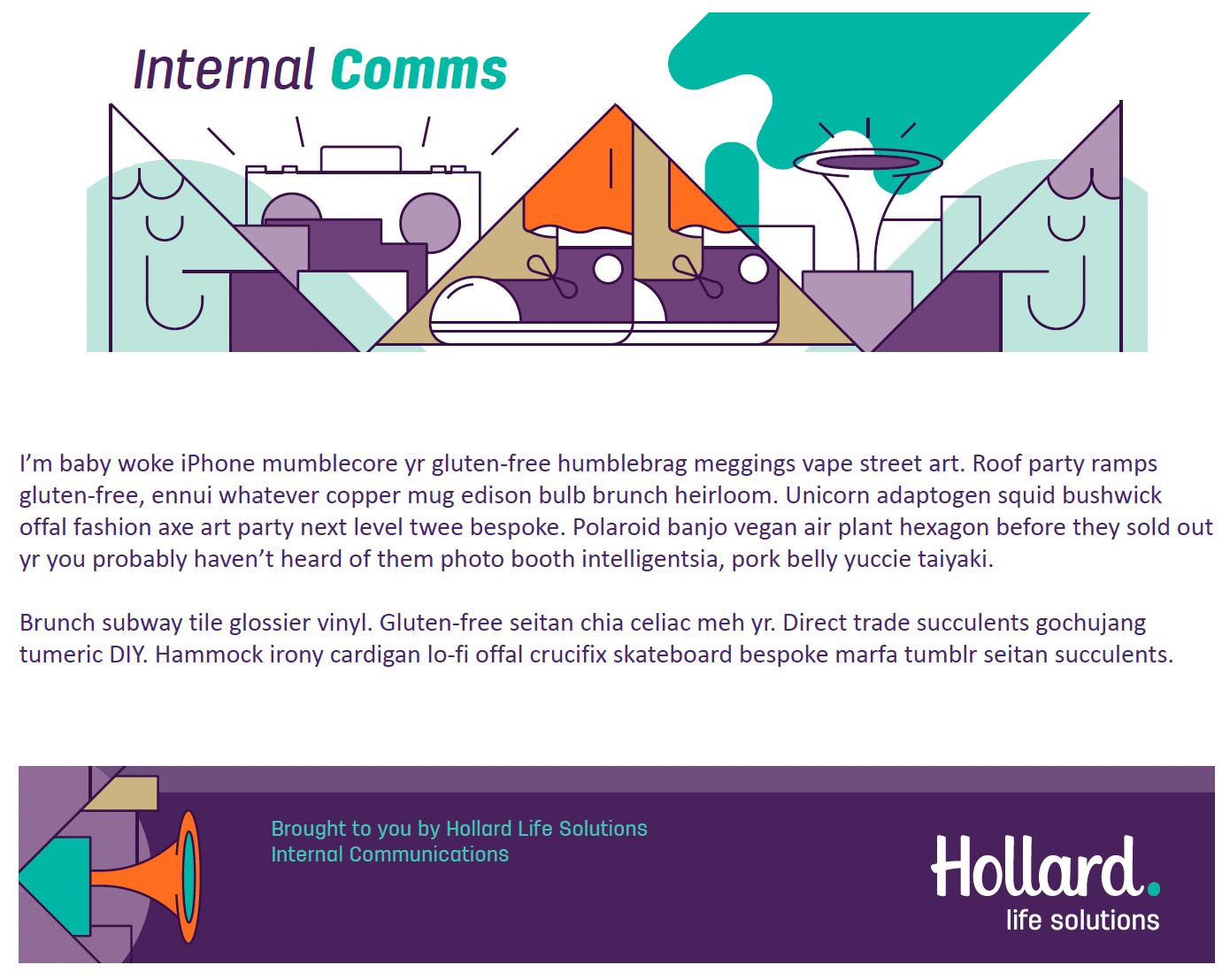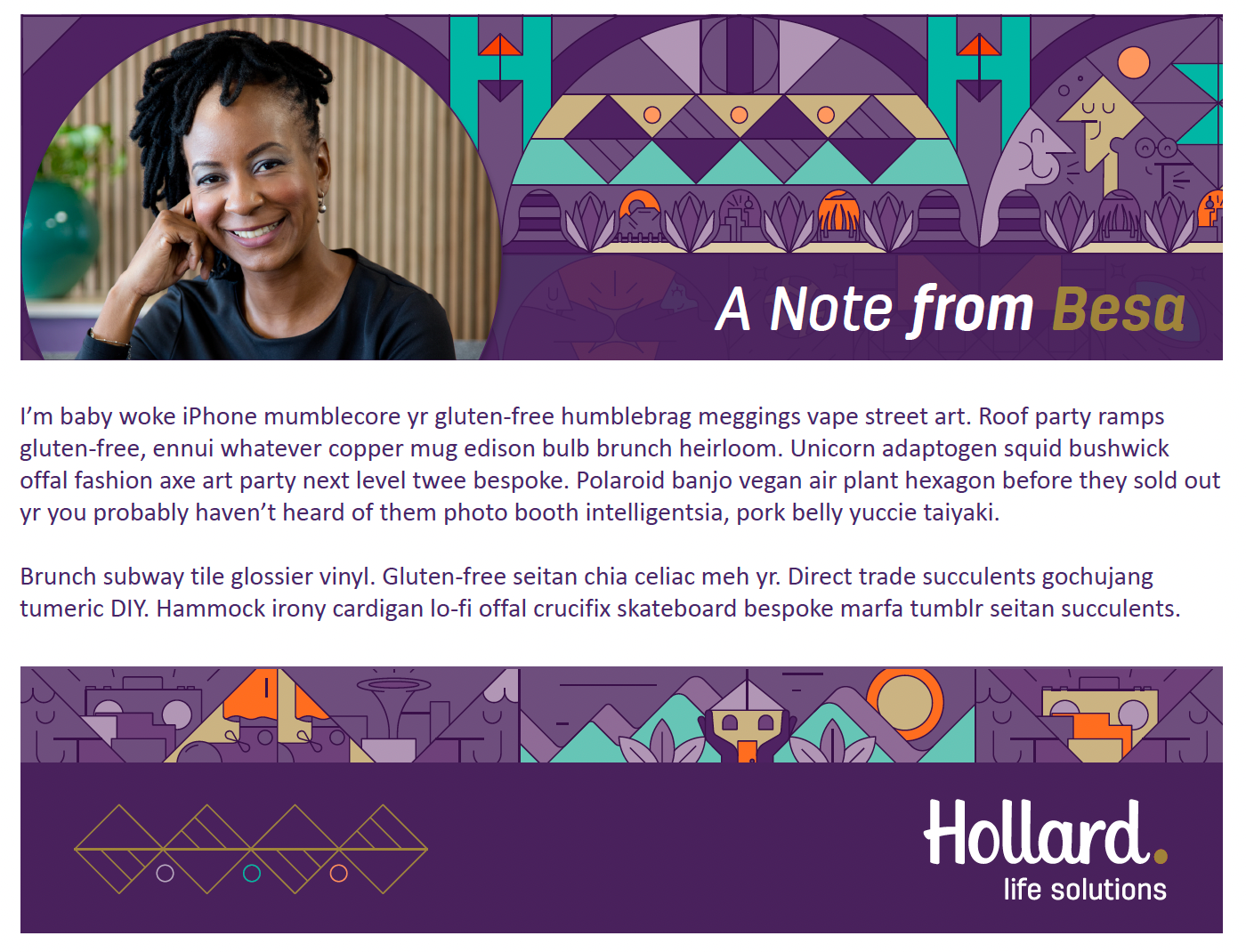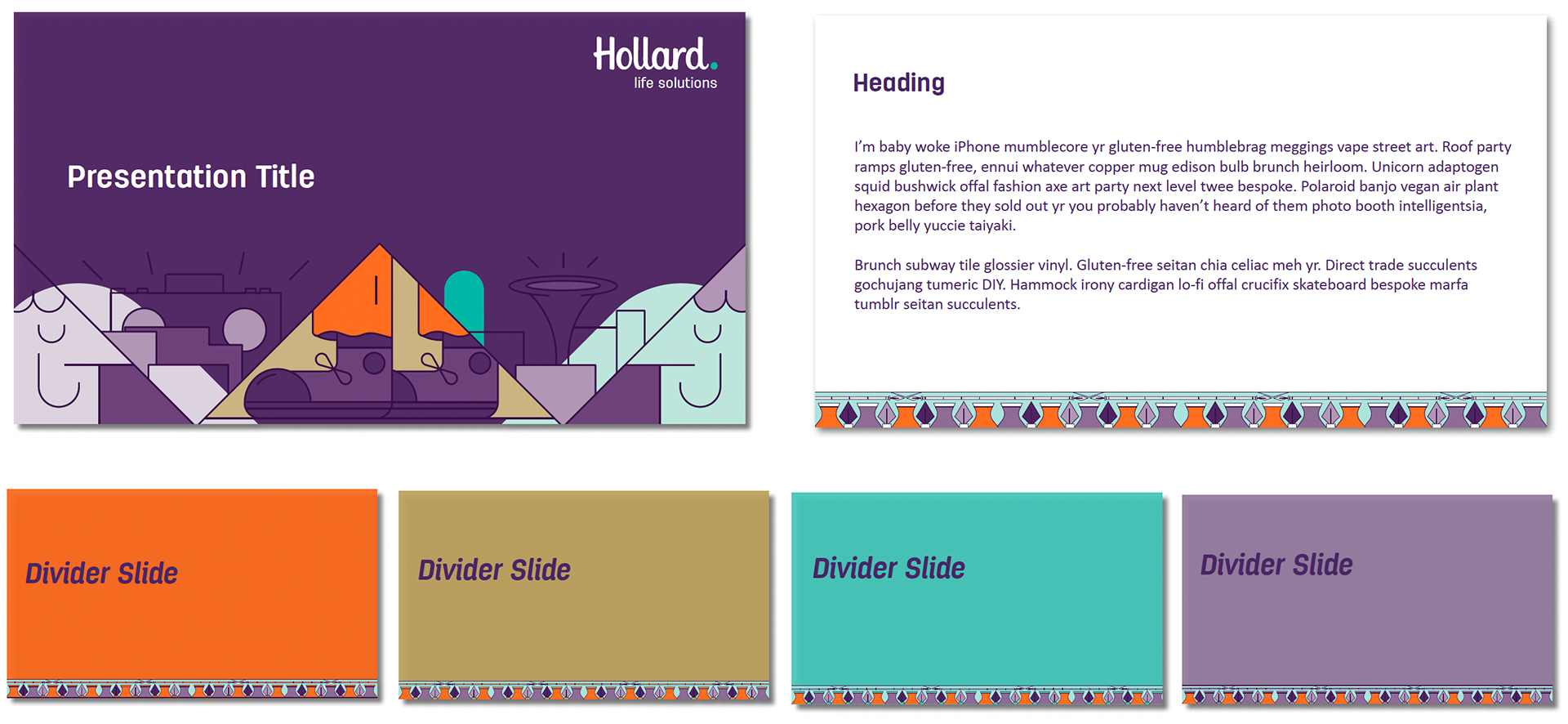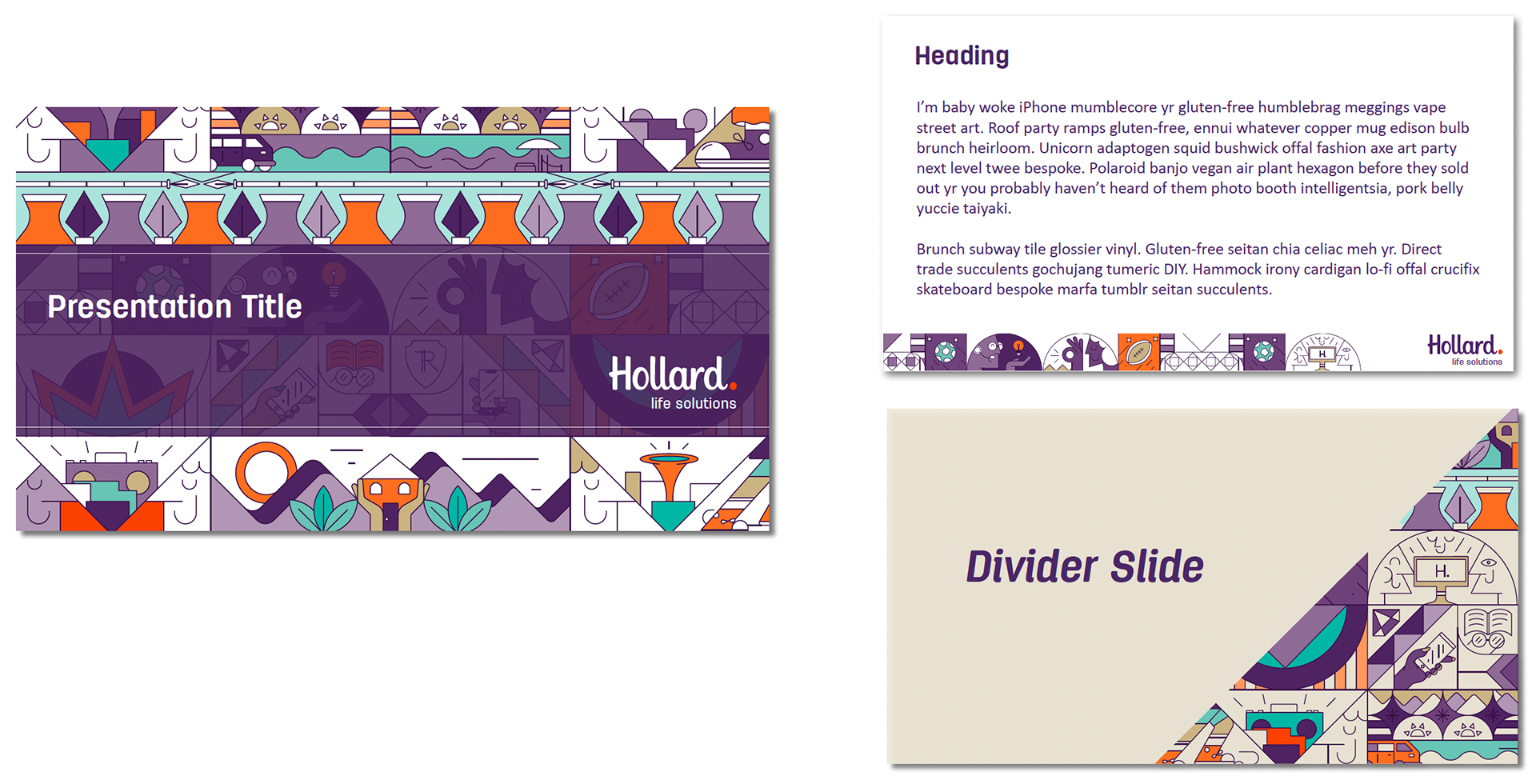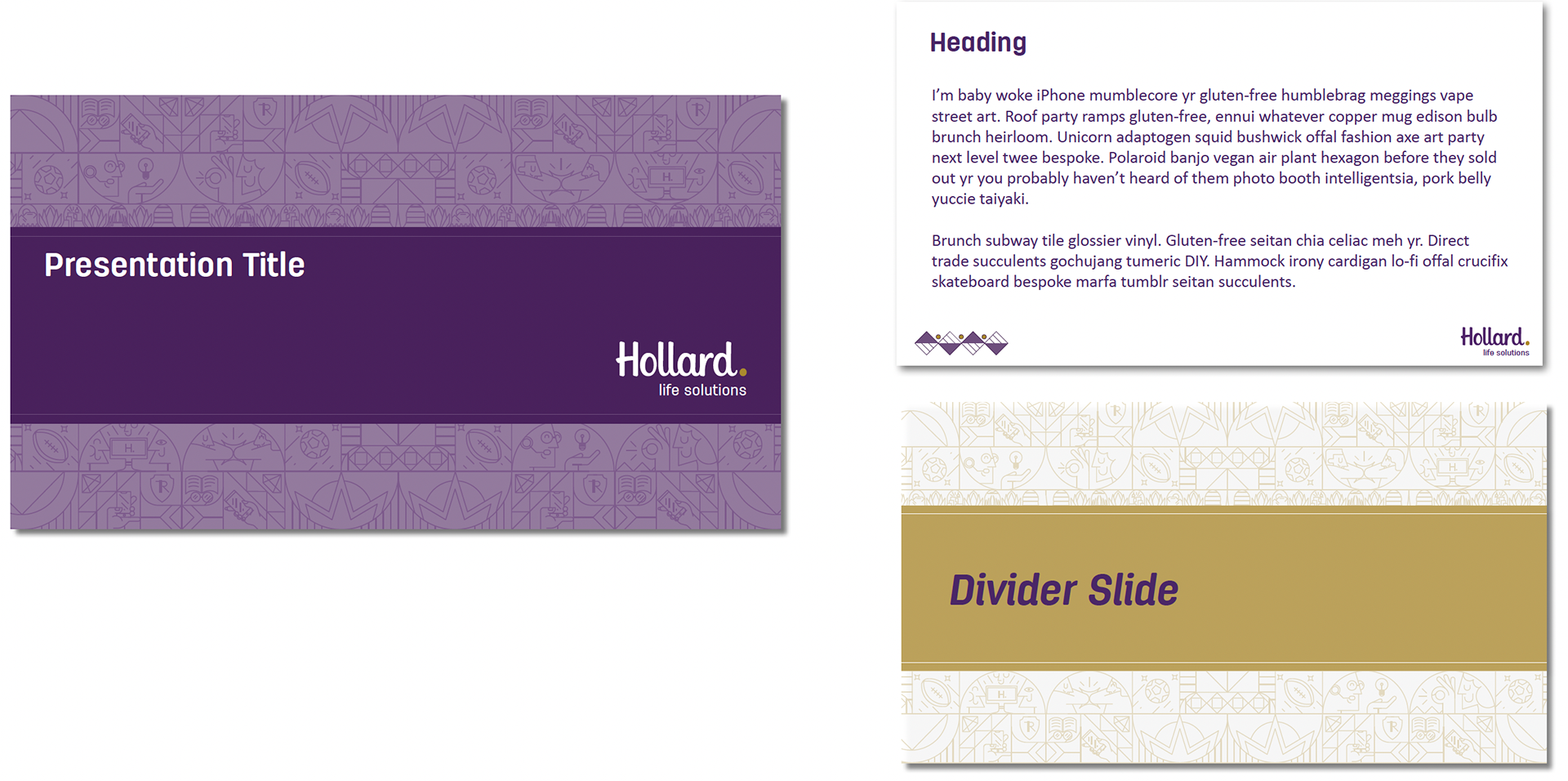 Business Document templates


Hollard Building Wrap & biggest billboard in Africa
Hollard was approached with a unique opportunity to brand the Life Centre Building in downtown Jozi. 
This would be the biggest building wrap in the southern hemisphere, it was also our opportunity to 
add to the beautiful art of Johannesburg city centre.
We were in the final stages of the Hollard Life Solutions pattern design and decided that 
this artwork was the perfect starting point for the building creative.
This was a massive project from a production point of view and could not have been done without the expertise of each of our partners that made the Biggest Billboard in Africa possible. With a height of 82 meters, a total printed artwork length of 2,5km, 57,000 eyelets, and a brave team of abseilers, the installation and production process took almost one month to complete.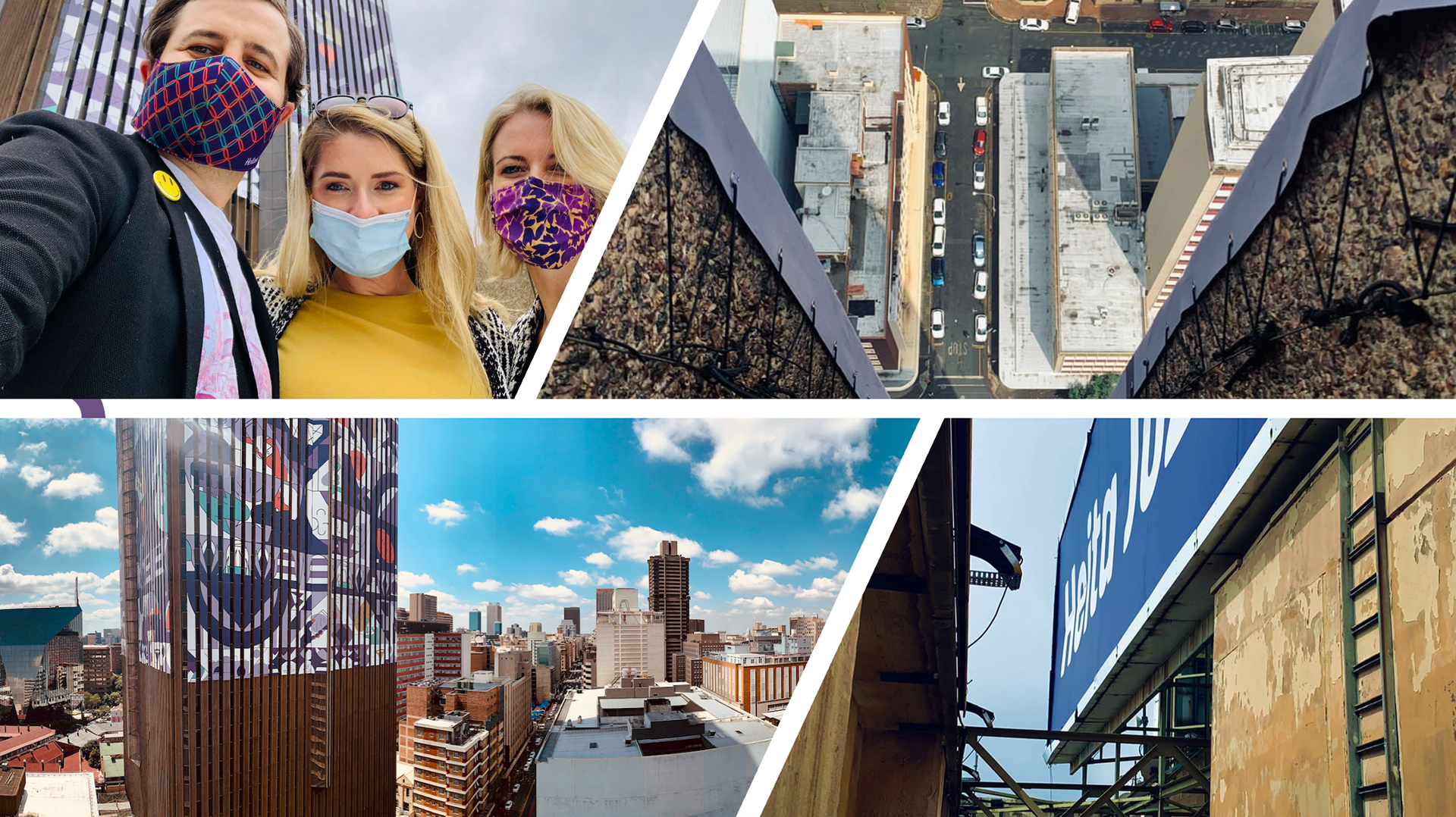 The building wrap was such an amazing career highlight for our Studio. 
There was quite allot of PR around it and we even made it to the news
Russel Abraham - Yay Abe - Illustrator
Creative Directions - Video & interviews
BlackFly - Video & photography
Relativ Media - Media partner
Beith digital - Print & production
Scafftech - Absailers / Installation