A part of our world for over three decades, the Hollard calendar range has grown in scope and remains in high demand even in this digital age. 
Our job:

utilising local talent and meaningful design to create a 2019 calendar range. 
Our challenge:

to ensure that our calendar is the one our clients, partners, suppliers and Hollardites, keep and use for a full year.
Enabling all of our stakeholders to know what we do and what our brand stands for beyond insurance..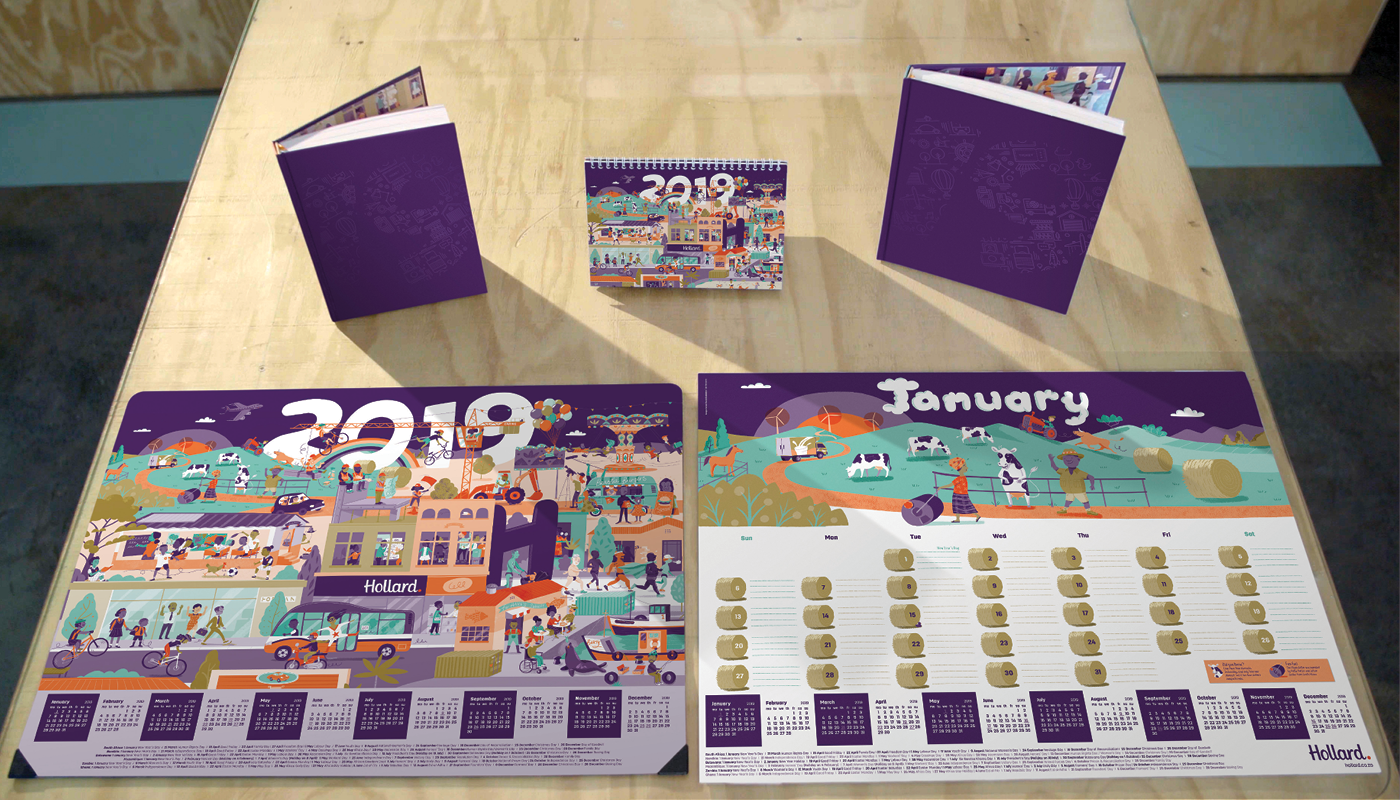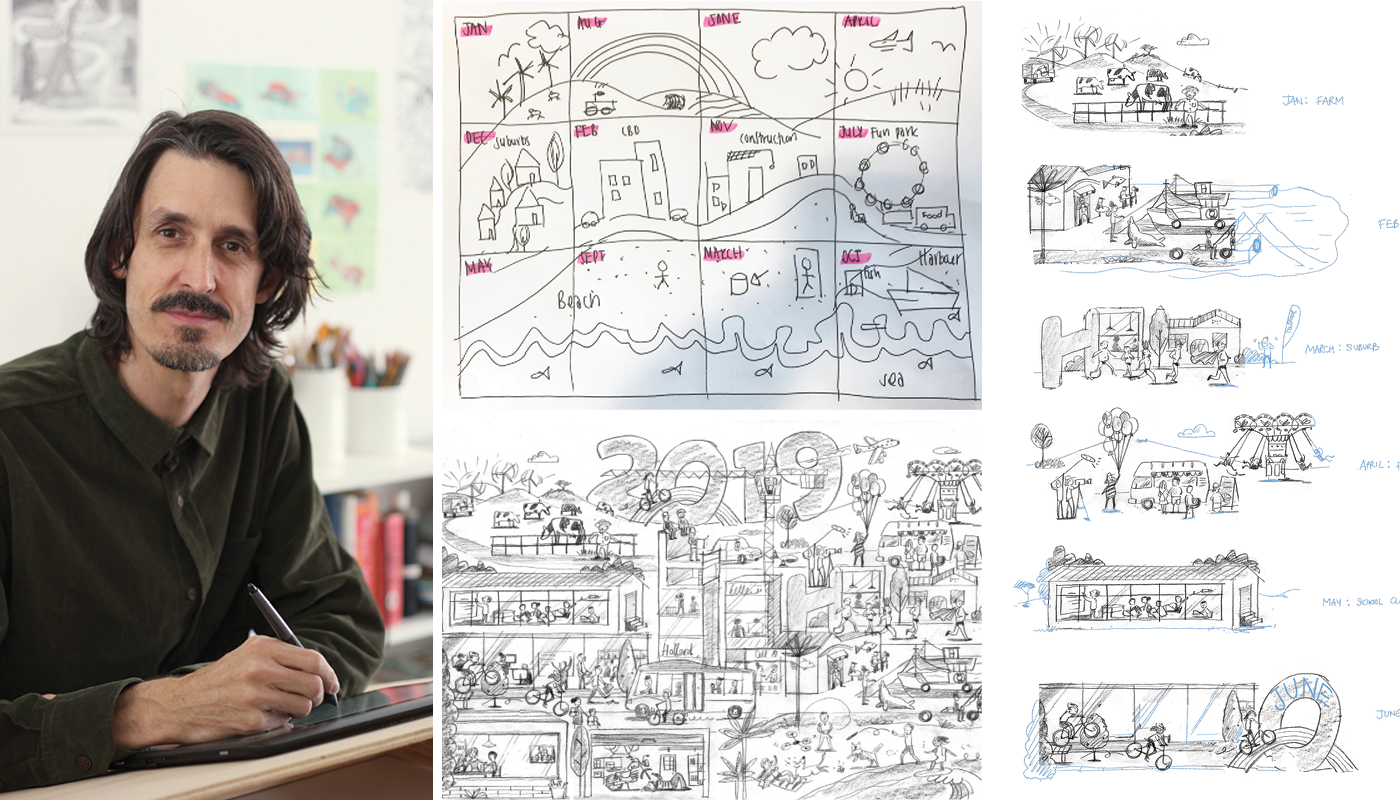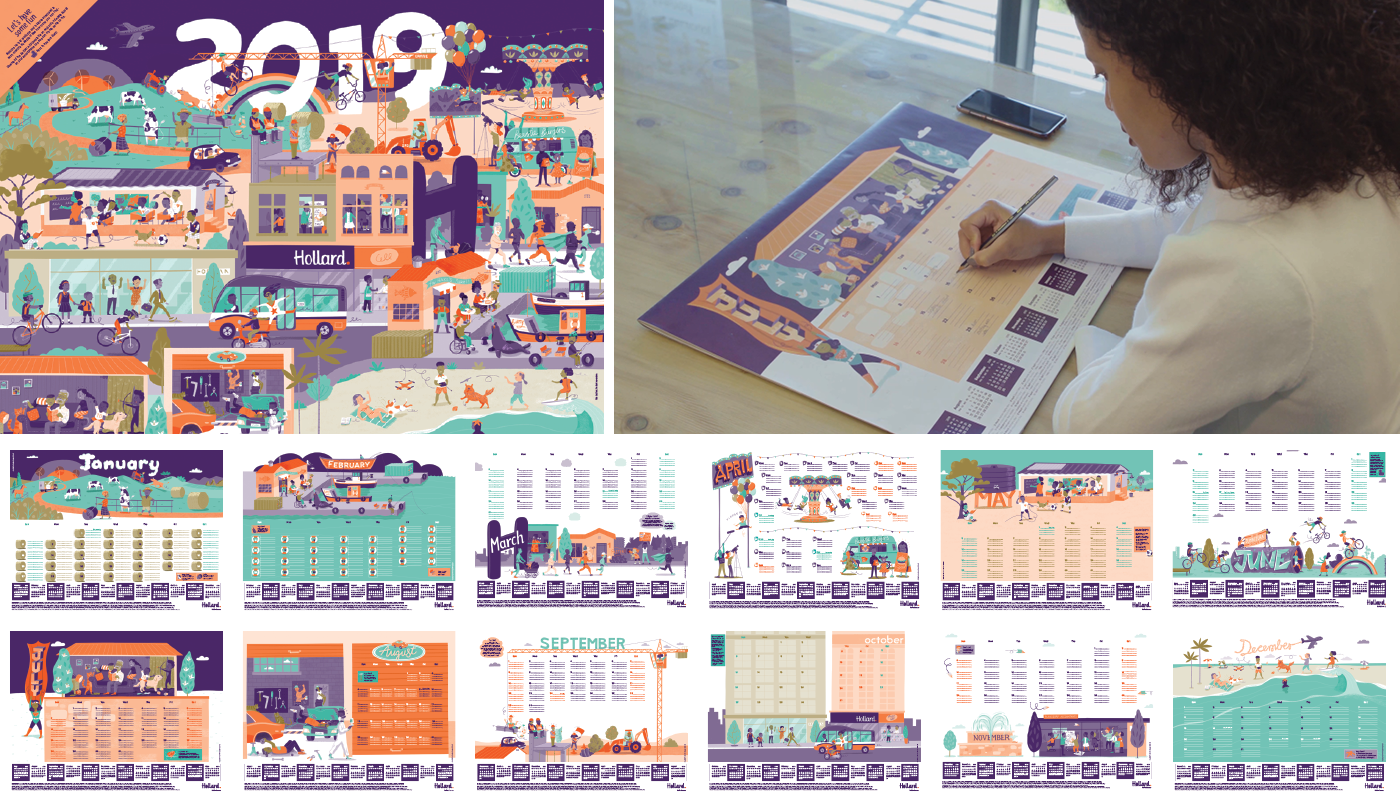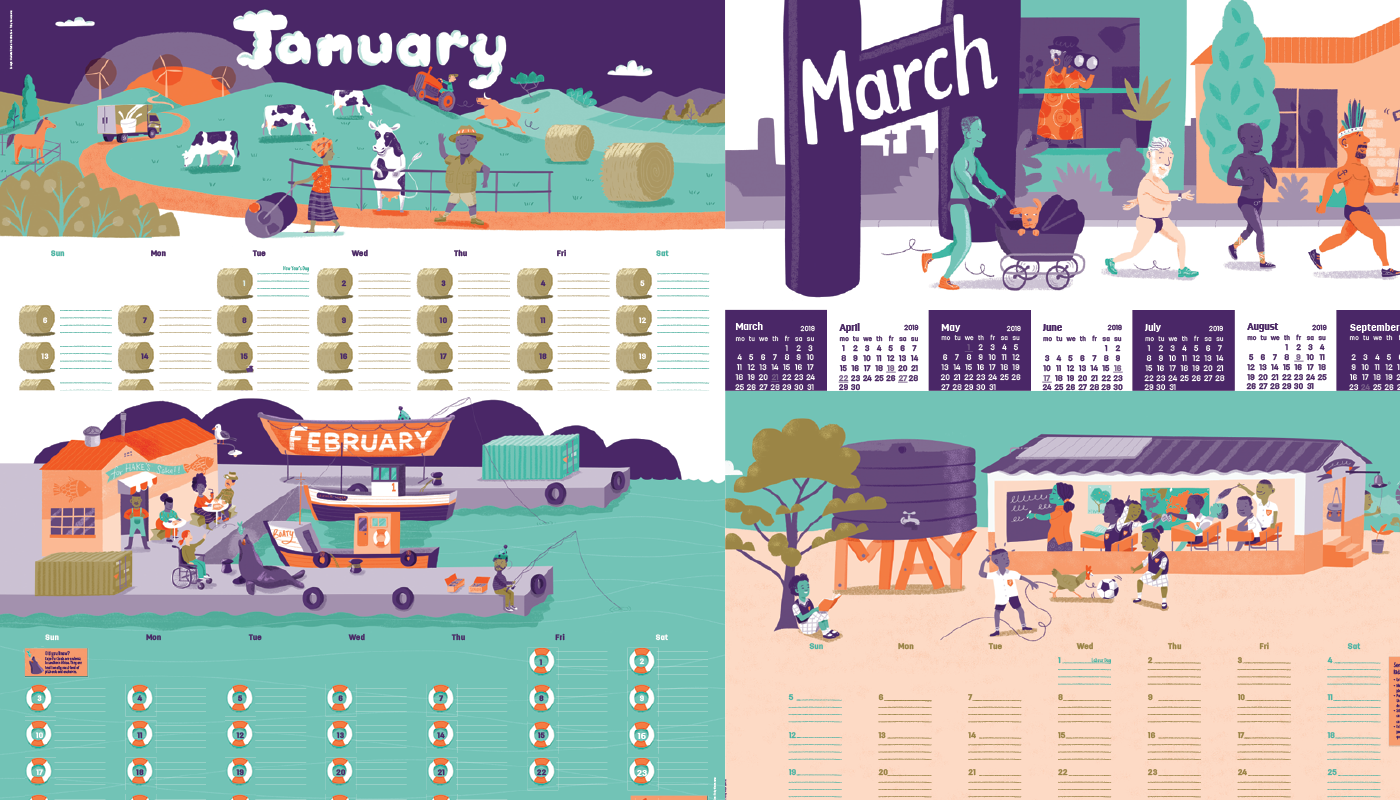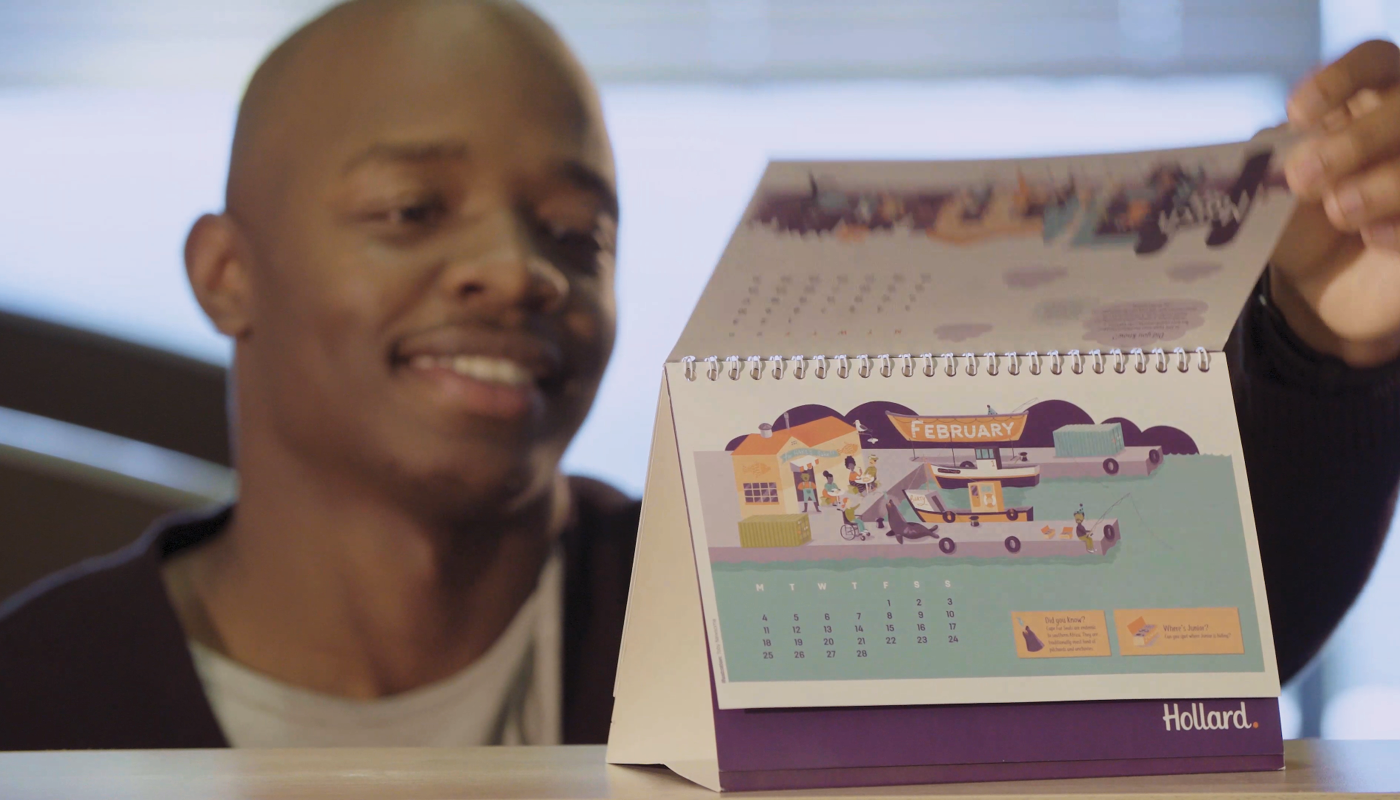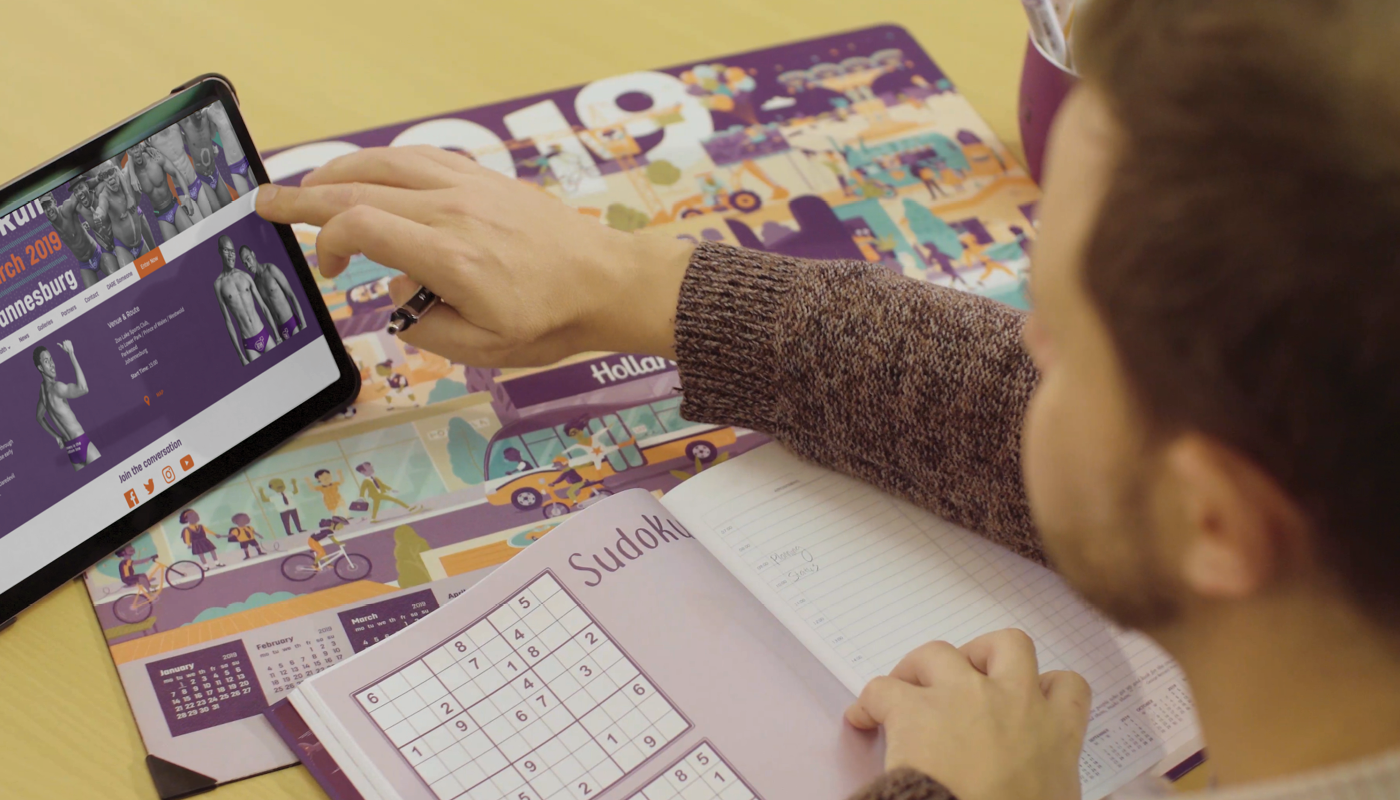 2019 has come to life with AR
Enter the world of Hollard through Augmented Reality using the tablet provided, and let us show you how we enable more people to create and secure a better future.
Using the Zappar app, hold it over the image below to watch the world of Hollard come to life.